Directions to Rockford Office
We are located on the Northwest corner of Myers Lake Ave. and Belding Rd. or M44. The entrance to our location is slightly north of the corner off Promenade (entrance into Ric's Grocery Store). You will need to turn west at Promenade and then left (south) behind the townhouses for the access road into our parking lot.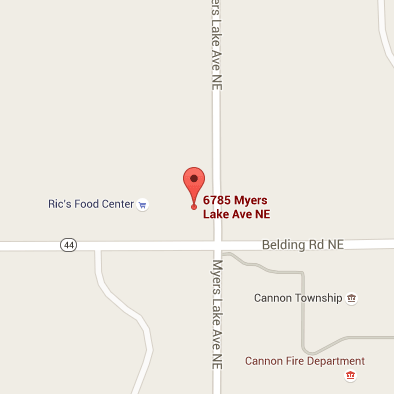 Directions to Sheridan Office
The town of Sheridan is located on M-66, between M-57 and M-46.
M-66 becomes Main Street in Sheridan. From Main Street, go west on Center Street and north on Congress (at the southwest entrance of the hospital).